The instinctive turn of phrase. The nuance. The humour. Throwing back the tuft of hair.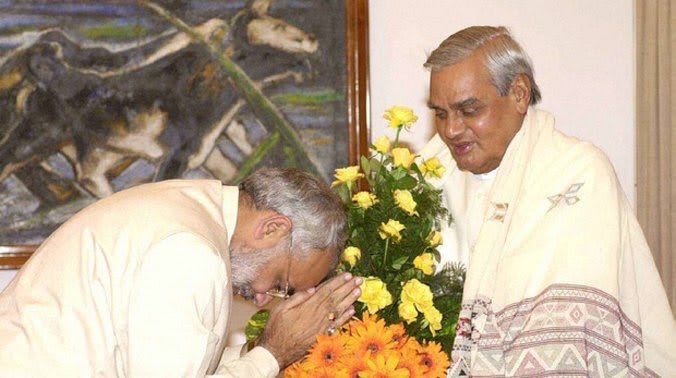 Meet Atal Bihari Vajpayee. Arguably India's finest orator of recent times. The PM who talked the walk. Here are his five defining speeches.
1. At the BJP's first national executive meeting, in 1980. "This is the first national executive meeting of the Bharatiya Janata Party (BJP) and I have been unanimously chosen as the president of this executive. May God give me the strength and courage to shoulder this responsibility. The position of the president of the BJP is not an ornament, it is not a position, but a responsibility. It is not an honour, but a test. It is not glory, but challenge."
2. On Secularism: "During the Battle of Plassey, more than those who were fighting were those standing as mute spectators. The fate of the country was to be decided, but the whole country was not involved in that decision. I had gone to Afghanistan as minister of foreign affairs, and you would be surprised to know that when I told them that I wanted to visit Ghazni, they were taken aback.
3. Facing No-Confidence Motion in Parliament: "In victory, we have humility, in defeat, you must introspect. There is a churn that is on, the direction of thinking is changing. If the criminal can be the same (for all) why can't the personal law be too."
4. On VD Savarkar: "Savarkar means brightness, sacrifice, penance, substance and logic. Savarkar means the arrow and the sword."
5. On Kar Seva in Ayodhya: "The Supreme Court has given us the right to do karseva. If we do karseva tomorrow, we shall not be stepping on any Supreme Court judgment. We shall rather be respecting the SC verdict. We cannot sit on sharp stones that will come up. No one can. So the earth will have to be levelled."
This Article is first Published in Mynation